This year, for our winter holiday, we decided to go to Kuala Lumpur (Malaysia), one of the most visited cities in the world. As usual the choice of the hotel took some time, but at the end after reading many positive reviews, my choice fell on the Shangri-la, a historical hotel of absolute prestige.
I would describe the Shangri-La as an old gentleman with lots of class and elegance and despite his age has not lost his charm. The property, even if located in the heart of the city, is surrounded by a lush tropical vegetation. Its location is absolutely privileged, in the middle of Bukit Bitang which, literally translated, means "star hill", a stone's throw away from many points of interest as the Petronas Towers and the Kuala Lumpur City Center.
On arrival at the hotel we were welcomed by a beautiful young lady who, as soon as I got out of the car, came towards me with a bouquet of flowers. It is not the first time we celebrate our wedding anniversary around the world, but such a welcome really impressed me.
Having booked a Premier Selection Suite, we were escorted to the Horizon Club where, we had breakfast while the check-in formalities where carried out.
After breakfast we where escorted to our Premium Selection Suite, the suite was really very elegant and spacious with a magnificent view of the city.
To our surprise and delight fruits, an anniversary cake and chocolates with a welcome letter where waiting for us, a real touch of class. But the surprises were not finished, our bed was beautifully decorated with two swans and rose petals, and a hot bath with floating red rose petals was ready for us. The holiday could not have started in a better way.
The Shangri-La has different types of rooms and suites, all decorated in a simple but elegant and refined style. Our Suite had a spacious marble bathroom with rain shower and Shangri-La toiletries, it even had a TV in the bathroom!!! In room amenities as: hairdryer, WI-FI access, pillow menu, flatscreen satellite TV, a full-size executive writing desk, electronic safe, in-room fax, Coffee/tea-making facilities, mini-bar and Nespresso coffee machine.
For those who want something extra, the Horizon Club Lounge guests enjoy an attentive and personalized level of service. Privileges as evening cocktails with canapés, priority check-in and a late check-out option, a dedicated concierge service and buffet breakfast in the lounge each morning.
At the Horizon Club breakfast is served from 06:30 to 10:30 am. It is, of course, a very hearty breakfast where you can find fresh fruits and juices, cold cuts, salads, hot dishes and freshly prepared eggs and omelettes, the choice and quality of the food is excellent.
From 03:00 to 05:00 pm you can enjoy a high tea with a vast choice of pastries, cakes, fruits, delicious sandwiches and Asian dishes await you.
Evening cocktails are served from 05:00 to 07:00 pm, with a vast choice of snacks, cold and hot plates, cocktails, liqueurs and fine wines.
Of course, the Horizon Club is open all day long, so you can relax at any time of the day after and excursion in the city and its surroundings or just read a book and have a cup of tea. All this in a refined and very relaxing environment with highly professional and courteous staff.
Catering is one of the jewels in the Shangri-La's crown. The hotel's various restaurants offer international and ethnic cuisine, so you can switch from French to Malaysian, Indian to Chinese without any difficulty.
The refined and elegant Lafitte Restaurant serves fine French cuisine accompanied by wines from France, Italy, Spain and Germany.
The Zipangu Restaurant will transmit you calm and serenity as the water slowly runs over the stones and glass of the surrounding bamboo garden. Here you can enjoy Japanese dishes created by the chef Nao Takeshita using the freshest and highest quality ingredients arriving straight from Japan.
The Shang Palace exudes good fortune with its imposing entrance guarded by an intricate carving of nine celestial dragons. Here you can enjoy the finest Cantonese cuisine.
The Lemon Garden, which overlooks the Koi fish pond, is well known for its rich buffet and show cooking corners where local and international specialities are freshly prepared. You'll be spoilt for choice here.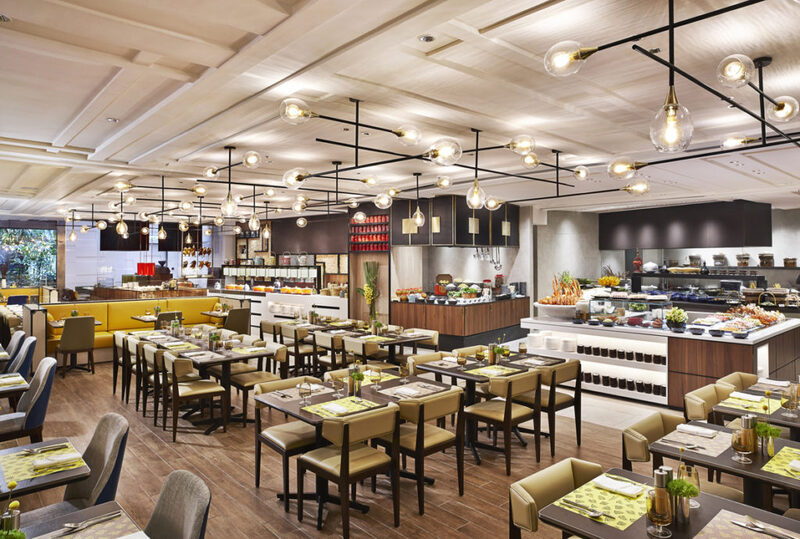 The Lobby Lounge with its floor-to-ceiling windows has the special feature that wherever you sit you can see the tropical garden and the Koi fish pond. We loved going there in the afternoon for a high tea and relax while listening to piano music, or just to have a cup of coffee or a drink. The Lobby Lounge also offers and all-day snack menu. It was nice going there in the evening after dinner to listen to live music while sipping our favorite drink.
The Artur's Bar and Grill is the perfect place for a drink or a casual dinner. You can find Malaysian and Western specialities. The menu is varied and delicious, I must. confess that the Australian meat burgers are really amazing.
The Lemon Garden 2 Go is the perfect solution for those in a hurry. Here you can find a bit of everything: sandwiches, pasta, salads and desserts to eat on the spot or take away.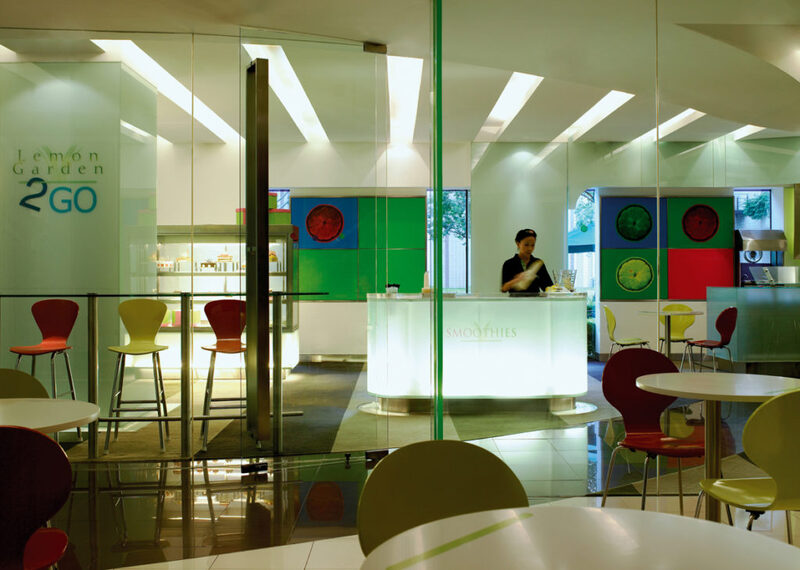 What about those who cannot do without excercising also when on holiday!!!! Well the Shangri-La has a fully equipment gym, overlooking the hotel gardens, where you can keep fit. The gym also features a Jacuzzi, sauna and Turkish bath to complete your fitness experience.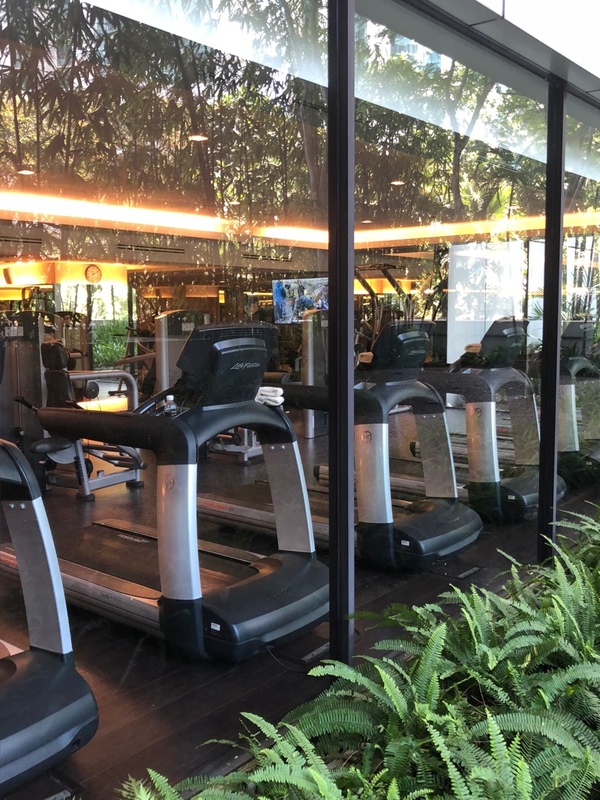 If you want to relax, the Shangri-La'S SPA is the place for you. Here you will find a wide selection of facials, detoxifying treatments, massages of all kinds and foot reflexology, all carried out with the utmost care by highly professional staff.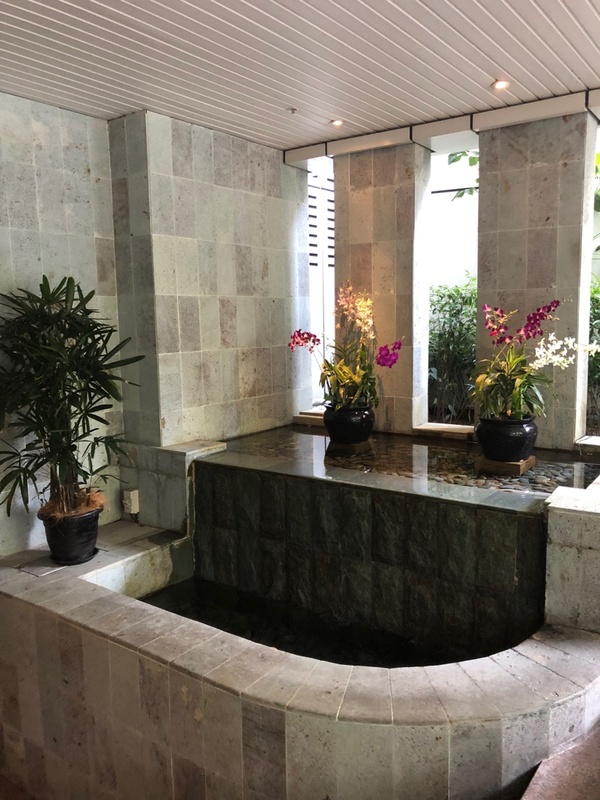 Shangri-la's swimming pool is set in a tropical garden despite being in the city centre. Here you will find a pool for adults and one for kids, a bar where you can have something to eat or drink, directly at your sun lounger.
We had our own favorite spot where, after a morning's sightseeing, we would retreat and find absolute tranquillity and relaxation.
We really enjoyed our stay at the Shangri-La and if we were to return to Kuala Lumpur one day, we will certainly stay there again.
Disclaimer: this article is the result of a real experience, the stay was regularly paid for and is not a freebie for promotional purposes.